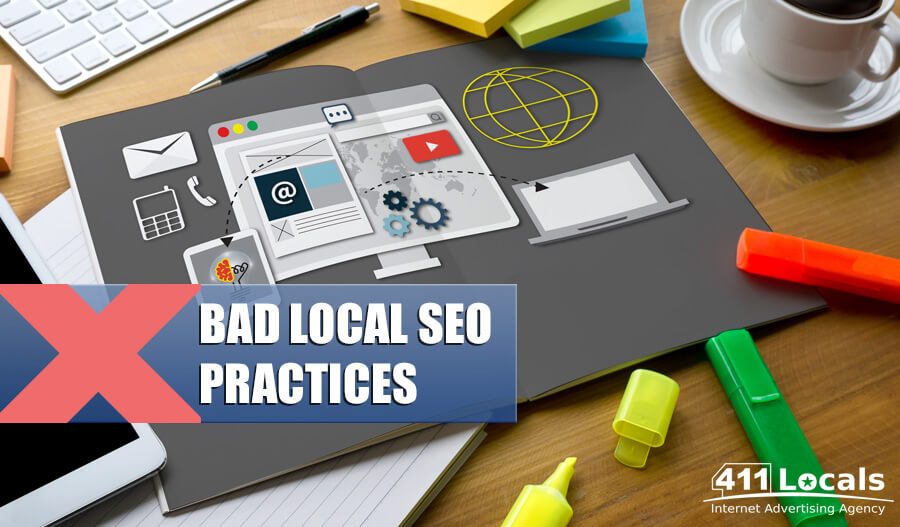 We, at 411 Locals, have seen and tested many kinds of SEO practices. Some of them work really well, some of them don't, and some of them are… violating Google's guidelines. We would like to point out the real bad ones on this page and hope this will keep your listing healthier.
Listings at ineligible address
Let's say you have a client with several location listings and you already see that most of them are already ranking pretty well. Everything looks great until you check the addresses on Streetview and see that there is not a commercial establishment, not a store, nothing but a regular house. This is a direct violation of Google's guidelines.
What you can do about it is to advise the SAB owner to self-report the problem to Google. So far, Google has never punished a business that self-reported accidental spam.
Why this is bad? According the Google's guidelines, the page should be created at the actual, real-world location, PO Boxes and mailboxes in distant locations are not acceptable, and business providing only mobile services should have one page for a central office.
Sharing the same phone number between multiple listings
Yes, we have heard hundreds of customers complaining about this and how convenient is to have only one business number or they just don't want to pay for another phone line. Before anything else, this is confusing for Google.
Let's say you have a Reiki Massage business and another Nutrition Programs business. When a Google rep calls to verify that the phone number is associated with "Nutrition" but you answer the phone with "Reiki", you are definitely in trouble.
In other words, you have to convince your client, or you have to convince yourself that in order to have two different listings, paying the extra phone line is a necessary business expense. The good news is that this is probably tax deductible!
Stuffing keywords in listing names
By guidelines, your name should reflect your business real world name and should not include any unnecessary information. Here's an example of a bad listing name – "Las Vegas Massage – The Affordable Reiki Solution." No matter how creative you get and if it actually sounds good, if you are violating the rules, you can have your listing suspended.
This is why you need to report keyword stuffing as soon as possible. Yes it is true that Google sometimes is not very strict about these practices, but our advice is – don't take the risk. Above all, this is a bad example of brand building and not a good marketing strategy at all.
Creating a multi-site morass
If you are trying to cover 2 different locations and hoping rely on exact match domains, you are probably thinking about something like masasgelasvegas.com and massagephoenix.com is a great idea? Well, unfortunately, it is not. The most obvious thing about it is that the content will most likely be kind of the same. The whole thing can become a giant mess, especially if we are not talking about 2 but let's say 17 locations.
Our most important piece of advice on dealing with a situation like this is to at least have a single domain and eventually 301 redirect the old sites to the main one. Get as many external links leading to the multi-sites in order to now lead to your main site.
We, at 411 Locals, strongly advise every webmaster to follow Google's guidelines and keep their listing as healthy as possible. Speaking of Google's guidelines, they just announced a new SEO Starter Guide and we will come back to you with another article about it soon.