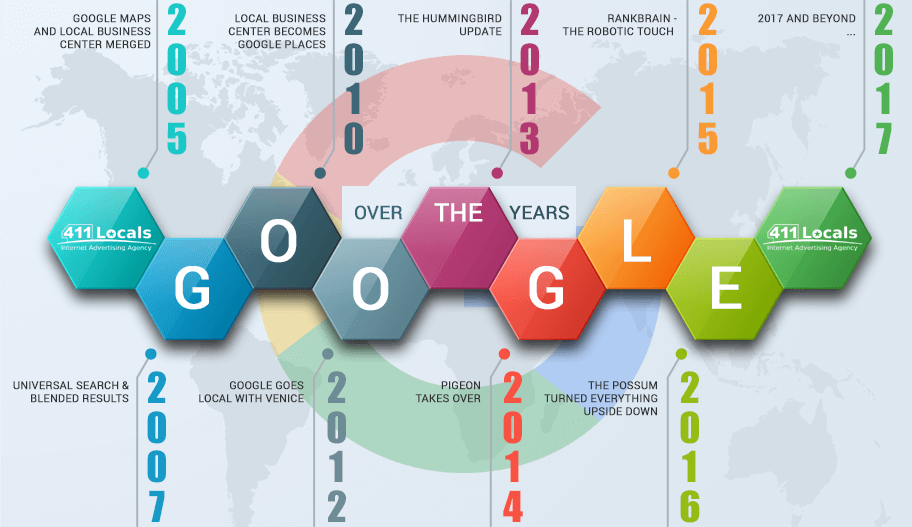 We all know how fast Google changes algorithms and deciphering it might feel like an exercise in futility. This is why, we at 411 Locals, keep track of the algorithm changes and try to synthesize it for every SEO enthusiast. It is a well-known fact how many changes Google has made over the years, and on this page you will show you the brief history of those changes starting with the year of 2005.
2005: Google Maps and Local Business Center Merged
We all remember when Google released the Local Business Center in March 2005. The next logical step was to merge this free tool helping business to easily add or update their business listing that appear in google Local with Google Maps. The users could now easily condense relevant search results into a single location that included store hours, contact information, and driving directions.