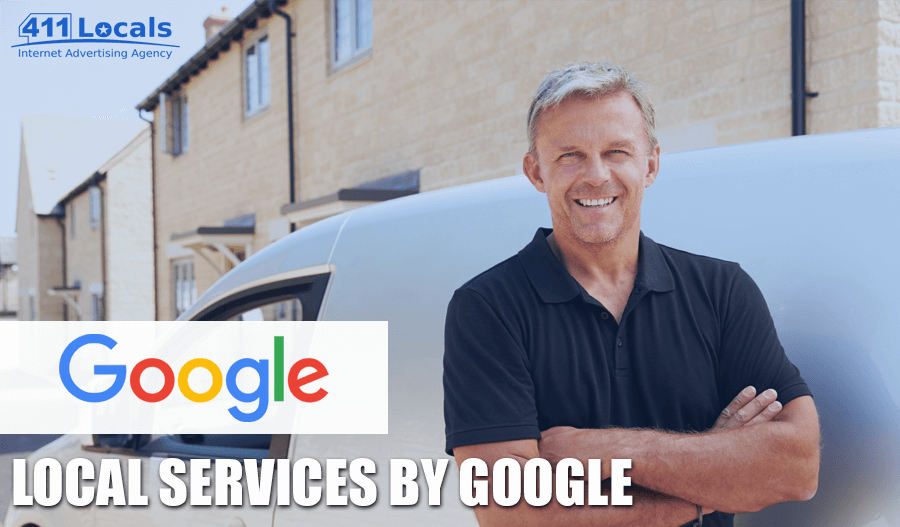 You should know about Google Home Services one way or another. The program launched in beta in 2015 and now Google rebranding it for good with the new name – Local Services by Google. The advertising and verification for local service providers have expanded to 17 US cities, and Google announced that the number will raise up to 30 cities by the end of the year. Being in the SEO game for a long time, we at 411 Locals, keep a closer eye on announcements like this and will tell you more about the new program, below on this page.
New Local Services app available on iOS and Android
Business owners can now manage their campaigns through the new app that is available on both iOS and Android, unlike AdWords Express like it used to be. The application looks really convenient and allows business to easily control the number of leads received, by pausing and enabling their ads directly from the app. The ratings can come via Google My Business or other leads received through the program.
Leads are now being priced by Google for each industry in each area, and not the regular bidding auction. Just by signing in the app, businesses can see the price of a lead easily. It is still unclear which factors affect the rankings in the ad unit mostly, but as Kim Spalding (Product Director for Small & Medium Business Ads) said, there is a focus on quality, the presence of location and number, basically the ability to connect right away, and other factors…
The search results appear on both desktop and mobile searches. Available business in focus:
Locksmiths
Plumbers
HVAC
Electricians
Garage Door Services
There are cities that also provide additional categories, such as house cleaning and handyman. See the list of the current cities included in the program below:
Washington DC

Seattle

Phoenix

Philadelphia

New York

Miami

Detroit

Dallas

Chigaco

Boston

Atlanta

The California cities of Los Angeles, San Francisco, San Diego, San Jose, Riverside and San Jose.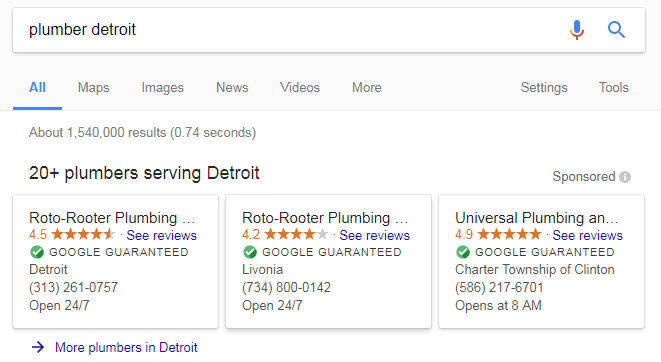 Verification process is required for a business wanting to participate
Each and every employee must go through a detailed background check. Getting a certificate usually takes two weeks after signing up. The verified business gets the Google guarantee badge, which means that Google will cover claims up to the job invoice mount for dissatisfied customers.
The team of 411 Locals hopes you found this helpful no matter if you are a business owner yet to try out this new feature or an SEO enthusiast. We will most certainly come back with more articles about the new Local Services by Google app when we test out and find more information about it. Follow us for updates!