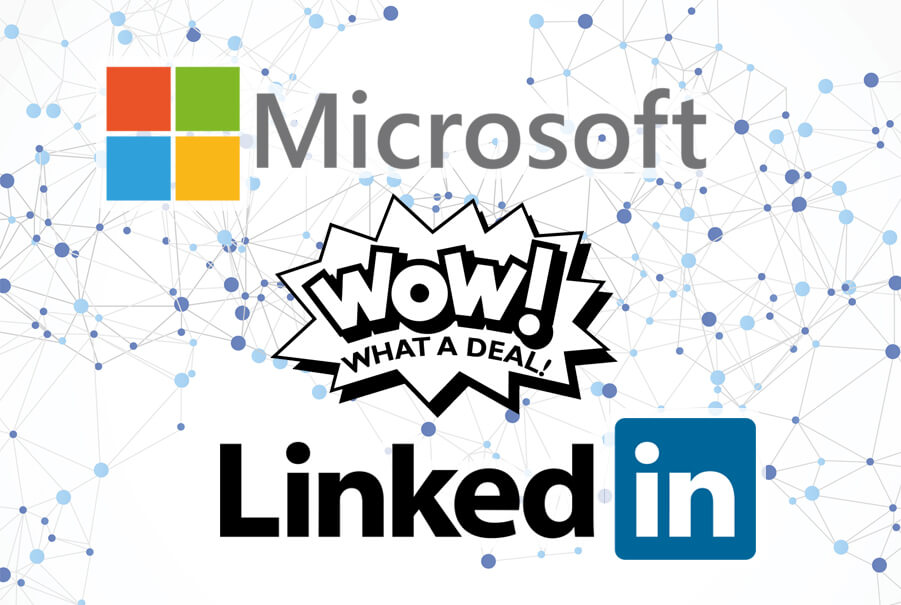 You almost got the principles of making a successful social media marketing strategy by using LinkedIn and now they are absorbed by the Microsoft empire? Shall we worry about that? What's the big deal? What you need to change now? 411Locals watches closely the recent thoughts and speculations. Here are some insights from the latest news:
It Is Final: Microsoft Owns LinkedIn
Microsoft paid $26.2 billion (cash) to purchase LinkedIn along with the latter's 433 million members. Sure, only 105 million of them can be designated as active and millions of the rest are paid subscribers, but…And for now, there will be no change of the LinkedIn HQ – Jeff Weiner will keep his title.
From the Source Itself
The LinkedIn CEO himself – Jeff Weiner – wanted to clarify the aspects of this big acquisition. Here's an excerpt of his mail:
"When Satya first proposed the idea of acquiring LinkedIn, he said it was absolutely essential that we had alignment on two things: Purpose and structure. On the former, it didn't take long before the two of us realized we had virtually identical mission statements. For LinkedIn, it was to connect the world's professionals to make them more productive and successful, and for Microsoft it was to empower every individual and organization in the world to achieve more. Essentially, we're both trying to do the same thing but coming at it from two different places: For LinkedIn, it's the professional network, and for Microsoft, the professional cloud.
Both of us recognized that combining these assets would be unique and had the potential to unlock some enormous opportunities."
Why Is Microsoft Investing So Much?
Acquiring a company that is the leader in B2B social networking is clearly an attempt of connecting more people and creating productive experiences. Microsoft would like to unite the customers of all platforms and enhance its value to them. However, some of the initial reactions emphasize the average quality of LinkedIn's ad network. Others also argue that LinkedIn is a fine place to publish your resume online and nothing more.
What About LinkedIn?
LinkedIn wouldn't submit so easily without certain reassurance, which they got from Microsoft – the promises include creating a unified professional profile, cutting-edge newsfeed section, and turning Cortana into your professional digital assistant. The scepticism around the big acquisition generates mainly because some specialists insist that LinkedIn had much to grow on its own, especially after Facebook at Work failed to compete. Perhaps now they will feel more secure about what they want to become.
What Are the Possible Changes for Search Engine Marketing and SEO?
As 411Locals noticed, the big promises of a more productive and connecting future policy were not late. Many comments praise the expected new opportunities for sales and marketing that would come after Microsoft took over. The much anticipated development of relationships through Outlook, Calendar, Active Directory, Office, Windows, Skype, Dynamics, Cortana, and Bing could happen quicker with the newest acquisition. One of the most promising initiatives is the potential LinkedIn CRM integration. Will LinkedIn expand to a professional CRM or will it slowly fade away? The future will show us.