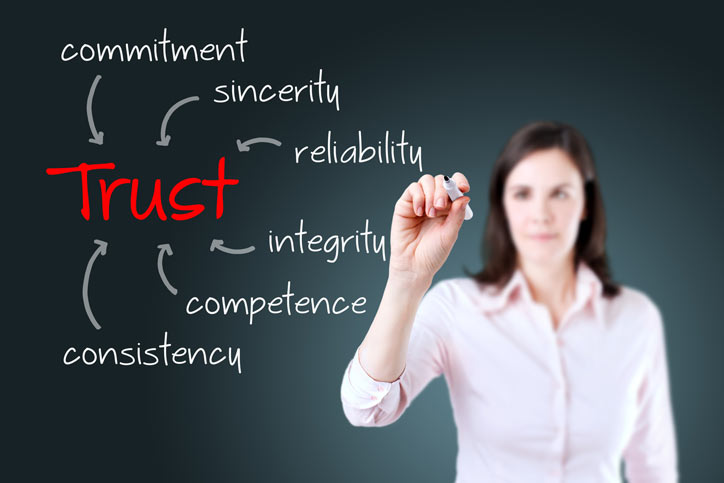 Content is an effective marketing strategy that is implemented to increase traffic and also to help you grow your audience and establish long-lasting relationships with it. To achieve this, you need to earn the trust of your site's visitors.
The 2012 study called "The Trust Factor" offers 8 interesting solutions when it comes to building
trust. Here they are:
1. The trust-instilling content is written for and by enthusiasts
Create with passion rather than pomposity. Content is consumed by people in different ways and for many different reasons. Some may read to pass the time, while others will seek a solution to a problem. Still others will do it to get inspired. The latter don't want anything but the chance to learn more and become excited. Therefore, expertise is not always crucial, even if it is welcome.
2. The content that people trust is based on a deep level of experience or understanding
Of course, there are other audiences than just enthusiasts. Another audience, for example, consists of solution-seekers. They read carefully and only trust content written by experts or at least experienced people. Such content should be useful and insightful. It takes a deep understanding of the topic to create it and oftentimes, it is written by industry authorities. It can come as a result of research or first-hand experience. (more…)