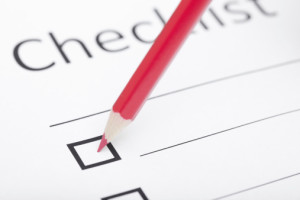 Don't have the budget for an ad agency or in-house marketing department? Don't worry; you can still make an effective ad. Follow these steps and chances are good that you'll at least have a return on your investment.
1. What format will this ad be seen in? Television, print, social media, radio, an online banner, billboard, point of sale, decide what media you are going to use. This will determine the ad's style, length, even viable objectives of the ad.
2. Have a clear and specific goal. This doesn't include "make more money" or "be super awesome," even though both of those things are good. It needs to be a calculated goal like; X number of phone calls per dollar spent, X number of clicks per dollar spent, X number of customers coming in the store per dollar spent—and there should be a way to measure it like analytics or a reserved forwarded number, even sales figures before and after a spot (though keep in mind additional factors that could affect those numbers like weather or tax returns). Or if your goal is pure branding, which is important if somewhat difficult to measure, you may want to consider surveys or long term sales measurements before and after branding efforts. If branding is the goal, be aware that it's a long term investment. Imagine it like the difference in between regular exercise to keep your heart in shape, and nitroglycerin. Both work great, branding works better long term but is less helpful if you're in the middle of a heart attack right now.