How Not To Leave Comments on Blogs… And Then How To Leave Comments on Blogs
"A lot of businesses do it therefore it must work." –This is a logical fallacy.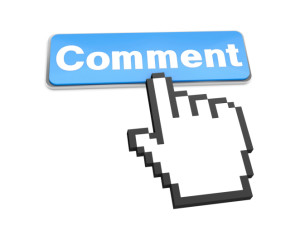 Comments on blogs are a great way to get involved in your industry, especially if you know how to comment the right way, which we'll go over.
What exactly are comments good for though? This is where it can get fuzzy for a lot of businesses.
Chances are that close to the majority of comments at least are somewhat spammy and/or written for the sole purpose of building backlinks.
A quality comment that will have a positive effect has to follow a number of rules that we are going to go over. It's easy in theory once you know the rules, but how many of those comments does it take? How do you find the right blogs and other sites to comment on?