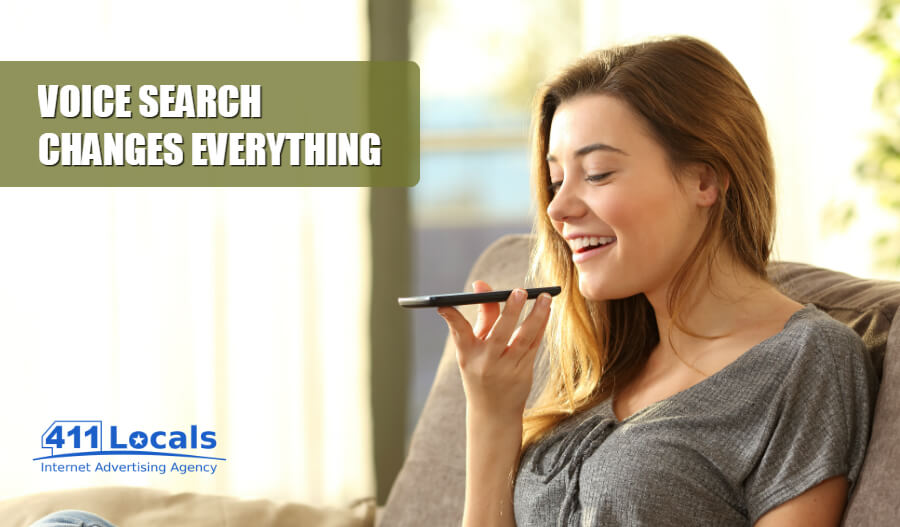 Yext VP of Industry Insights Duane Forrester explains on his new e-book, "How Voice Search Changes Everything" what marketers can do to adapt and compete. We, at 411, Locals found that interesting, especially with Google's announcement in 2016 that 20% of all mobile queries were voice searches. Whether you are a competing marketer or not, you might find the following information intriguing, because, let's face it – the future is here and voice will soon become a primary search interface.
About the author
Duane Forrester once said that "voice will conquer all" and maybe he is right. The work he does at Yext is focused on helping business manage their data. He believed that voice engagement is the most likely scenario to challenge the biggest players in search for supremacy and this is what made him put that e-book together.
White-labeled products
We have all seen voice assistant TVs but nobody has ever bought a Samsung TV because of Google Assistant yet. People buy TVs because of the vivid colors, 3D features, while voice assistant is just a nice addition. After all, people are buying a TV, not a robot you can talk to. but we, at 411 locals, are positive that most of the manufacturers will put their stakes on voice commands, and this will drastically change the white-labeled products.
Content may be king, but context is queen in the new voice-first world
We have already talked about how important content is, and this is why it is really important to invest in quality content. Let's take a look at two of Duane Forrester's examples.
Let's say you need to know the temperature, and the platform you are using will determine your location and therefore the current temperature. You will get a number as an answer which in any other context might seem "thin" by nature, but it is the perfect fit to the question "What's the temperature outside?".
Another scenario proposed by Duane Forrester is the difference between "Who is Hary Potter" and "What is Harry Potter?". The first should bring back results about a fictional character, while the later should elicit a response about fictional series about a magician world. We even tested out this on different platforms. Google Home and Amazon Alexa understand both the questions and give back individual results that seem to be right, while Apple Siri and Microsoft Cortana fail to provide an answer for the second questions, although they also understand the difference.
We feel like in the late 90's when Google first launched the search engine everyone uses now. We know that this is the beginning of something, and we are trying to find out the best practices to employ to be in the "spoken answer" column. Here's a short list of what could be done as an addition to the usual quality content production.
Longtail keywords approach to targeting what to produce content around.

Detailed answers to both common and not that common questions related to your products.

Keep working on backlinks so that crawlers can find you.

Make sure your site is mobile-friendly.

Secure your website.
We believe that if you have certain SEO experience, you will do just fine. Feel free to read Duane Forrester's book and get more familiar with his views about the voice conquering times. We, at 411 Locals, wish all marketers good luck and hope to see this industry grow like predicted.