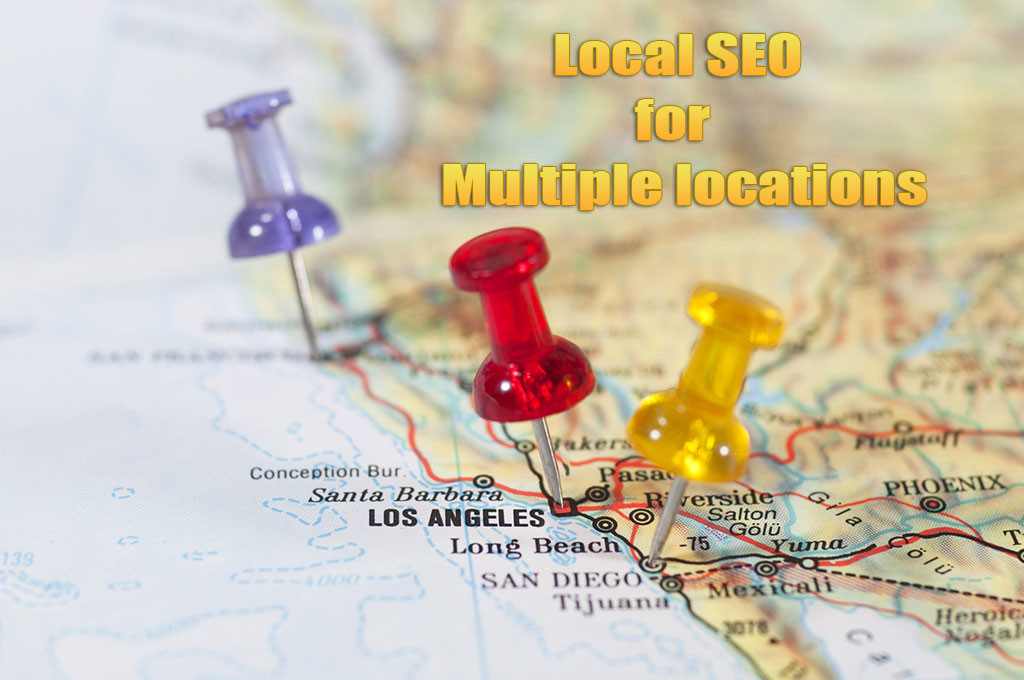 After some of the recent changes in Google's policy and algorithms, it became even more difficult to promote the same business on different locations around a certain area. Companies with more than one office, store or facility find it hard to appear on good positions when it comes to local SEO. While this may be a more generalized assumption, there are of course certain cases where bigger companies with good reputation both on a public and online level enjoy good rankings.
Your business is relatively small?
However, if you are just starting out or your company is not that reputable and recognized yet, you are likely to be facing difficulties with the optimization of your various locations.
We will fix that!
We are here to change that for you and let you know which the key factors in improving your chances for a better position and more visibility in Google's results are!
What's the reason behind the bad ranking of your various locations?
Website problems and issues
Since this is the heart of your entire online presence and marketing campaign, you need to focus a lot of your resources towards building and improving your website properly. Spend enough time taking care of the most fundamental and key factors so that you have a solid foundation and a lot of room to build over time. Google's advice may be controversial in certain cases, which is why we will give you the most common issues that are often found in websites and why they must be fixed.
A separate page for each individual location is not present.
Location pages cannot be found easily through the menu or the links.
The location pages themselves are of poor quality or not useful enough.
Overall quality of the website has flaws and does not answer to the guidelines.
Your website has suffered penalties in the past that have not been fixed.
Creating a business account
While it is not that hard to actually create the account for your business in Google, as they give you relatively clear and simple guidelines, it is still easy to make a mistake that could eventually cost you a lot of trouble. Even if your motives for creating listings and a website are not determined by maleficent intents, it is still easy to violate policies. If you also decide to take advantage of some more aggressive SEO techniques, you will guarantee yourself eternal online invisibility. Here are some of the key steps you will need to accurately take.
Incorrect company name or unnecessary additions such as keywords or locations.
Make sure your address is input accurately down to the last details.
Exact phone number for each separate location of your business.
Choose your categories precisely and do not add incompatible ones.
Do not forget to fill your entire profile!
Create local content for each spot
You may already have some kind of content on your website, and the problems are not about what it is, they are about what's actually missing from it. Websites with insufficient content for each page describing their separate locations are a common sight. The way for such problems to be overcome is to simply create additional content for each location page that gives more information about what the location is about, what it does, where it can be found and what it is famous for.
Ask the local clients to give feedback for your business on each specific location.
News are a great touch and you can get involved in presenting them on your location pages for each spot.
Galleries filled with images from your work on a local level are a great addition that will definitely aid ranking!
Let's summarize.
In most cases, local SEO is really directed more to bigger organizations with a lot of resources and well established locations. The issues they usually face are more about the scale of their online campaign, not about how difficult it is to establish. If you want to be sure that you have created a solid foundation upon which to build in the future, follow the steps we listed!
Usually, positive and truly effective SEO methods come right down to good common sense, as well as your loyalty and reliable service towards your clients. Study, research and determine what the requirements of the community in which you are set up are as well as what they need and want so that you can be sure how to direct the policy of each segment and location of your business.
If you manage to complete each step the way we described, you will not have any problems, and you will have a good grasp on the local online visibility of your organization. If you want to run that by a helpful partner and a knowledgeable company, contact 411 Locals for further information about effective online presence today!